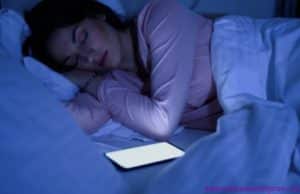 I watch the news every single day and all I see is doom and gloom.  If it not a new virus variant, it is a person getting pushed in a train or a bus with a slew of infected people or people being forced to comply to mandates.  This is why the safest lace to work these days is right at home.  Who wants to deal with al of the drama that comes along with when you work outside? I surely don't need it want it or want to be bothered.  Life is just to short to have to deal with a bunch of nonsense that you don't have to deal with if you can avoid it.
When I work for Madison Enterprise LLC it is such a pleasure because I get to stay in my house and I don't have to go outside and be exposed to the elements at all. I can talk to some of the most interesting people in the world and I also can have a lot of sexual fun as well all from the safety and comfort of my own bedroom.
I mean these days, who really travels to go anywhere anymore.  You have to mask up, glove up, hand sanitizer up and keep a certain distance from a bunch of folks and with so many other things going on in my life – I don't have time to keep up with all of the changes, additions, revisions and other isms that come along with when you work outside of the home.
Take it from me, I have worked at Madison Enterprise LLC for many years and it is such a blessing.  I can save money that I would ordinarily have to spend on unnecessary hair appointments, nail appointments, special fancy shoes and stuffy suits all to sit in an office that I would be miserable in and I would have to deal with the typical office politics that I just don't have the time, interest or energy for.
I found out a ling time that this was the place for me to be and I have never left.  I am still here working as a PSO where I have a great report with the clients and we talk about any and everything and I really love what I do.  It is my true passion, it really does not feel like work where you are forced by a bunch of folks to do a bunch of nonsense like filing and bringing folks coffee and doing expense reports.
Madison Enterprise LLC is the happening place that not too many people working in those stuffy offices know about and I like it that way.  Only those who would love to be in their own home where they can practically work for themselves are who should reach out and apply right now to work at this absolutely amazing and incredible company. Click this link to the right https://www.madisonenterprise.com/applywhere you can sign up and become one of the amazing Phone Sex Operators that works at this great company.  This is something that you don't want to sit around and procrastinate on as you will want to jump on this great work from home opportunity right away, so please do not delay.
Madison Enterprise
1-888-430-2010
Click WORK FROM HOME CHAT to chat with the phone sex operators!
 #pso #phonesexoperators#adultphoneline #selfemployed #phonesex #sexhotline #makemoneyathome #femaleowned #psowork #adultentertainmentindustry #workfromhome #kinkphonesex