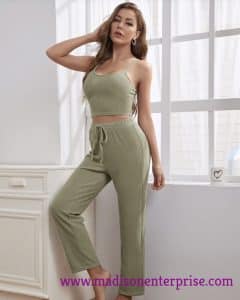 I know that work is supposed to be a boring and unpleasant thing for most people, but working at a phone sex company that is female owned such as Madison Enterprises LLC is why I enjoy working there so much. Phone sex jobs are the new way to play where callers won't have to worry about diseases and catching viruses like Covid because they are having sexy fun behind the scenes on the telephone talking to sexy ladies from the comfort of their own home office or private text/chat if they cannot make much noise.  They are totally anonymous and their  privacy is fully protected and that is great to have such great fun while you are having a blast doing phone sex work.
I have so many friends that complain about their boring day jobs that they hate so much, while I am home in my bed making taking calls that are sexy and fun all day long. When they are at their jobs waiting for someone to return from a lunch break to relieve them in order for them to have lunch, I am snacking and eating all day while taking turns between calls to play video games or watch movies.  No where else can anyone get this kind of freedom as you get when you work as a phone sex operator from the comfort of your own home.
I don't have to follow a silly dress code that others have to follow either I can wear whatever I want – and that is if I choose to wear something as working from home where no one can see me in the privacy of my own home means that clothing is optional. I just love this company because the clients are absolutely amazing and the other psos are really wonderful people.
This is a job where you don't have the stress that you would normally have at a stuffy job and I have the freedom to set my own schedule. I am a night person so I prefer to work at night and have my days free so I could do what I want and that is just so wonderful for me. If I choose to go to the mall in the daytime before I take a few hours to sleep that is what I will do and i love it.
You will love it too if you decide to work at such an amazing company as Madison Enterprises LLC and I highly recommend it if you are not the type looking to work the typical office job. So, step out of your comfort zone and give working at Madison Enterprises LLC a try, you will be so glad that you did. I have been working here for many years as an independent contractor and I have no intention of working anywhere else.
My home is the safest place to be, especially in these days and times where violence is rampant all over the world and in the streets.  Nowhere is safe anymore and I want to make money in a safe way so home is where I will be – making money in my PJs. You can do it too – apply today at https://www.madisonenterprise.com/apply
Madison Enterprise
1-888-430-2010
Click WORK FROM HOME CHAT to chat with the phone sex operators!
 #pso #phonesexoperators #adultphoneline #selfemployed #phonesex #sexhotline #makemoneyathome #femaleowned #psowork #adultentertainmentindustry #workfromhome #kinkphonesex #workingfromhome #madisonenterprises #phonesexoperatorwork