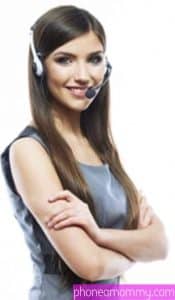 I don't know about you or anyone else, but for me I love my job at Madison Enterprise LLC so very much. Where else can someone watch a move or take a siesta during calls while at work, working from home from the comfort of your own bed? I mean, I have even sipped on a smoothie while on a call and also ate an entire tub of ice-cream.  The thing is – the noise I make while my mouth is wet makes the call even sexier – if you get my drift.
I recall I had a sexy phone call with a caller and we were roleplaying that we were on a beach. On the beach I decided to get naughty with him on the beach by opening the entrance to his pants and then had the ice-cream drip down on him and then I licked it off with pleasure. At the end of the call I had finished my entire pint of ice-cream and out of it I had one happy customer.  I am so happy to make my customers happy when they call to speak to me and this is why it is so important to make sure that I do such a great job on the phone as a PSO when they call.
I like to get into their heads, I like to find out what it is that makes them tick and I like to listen to their fantasies and fetishes.  It is not necessary what I want to talk about that is priority, but it is getting to know the client and what he or she wants that makes me take my time to make the call a very special one.
What I enjoy so much is that I am in total control of the call.  I can decide how long I am logged in for and then I can let my client know what I specialize in.  If a client is calling for a dominant mommy then I can let the caller know what I have on me that can dominate them or if they are calling for nurturing, love and affection I can tell the client all of the motherly pampering things that I can do.
I have so much fun on the phone being so creative with strangers and our talks allow me to be so creative. If I worked in an office outside of my home I would have to deal with leaving my desk for lunch, annoying coworkers always stopping by my desk to gossip or silly holiday after work parties that I don't care for at all.  At home, none of that matters because I can be free and be myself in the comfort of my very own home.  No fancy suit to purchase, no makeup to put on my face, no wig – if I am having a bad hair day.  I can be myself in the comfort of my own element which is where I feel best – working independently for a female-owned company called Madison Enterprises.
Apply right away at this link: https://www.madisonenterprise.com/apply/
Madison Enterprise
1-888-430-2010
Click WORK FROM HOME CHAT to chat with the phone sex operators!
 #pso #phonesexoperators#adultphoneline #selfemployed #phonesex #sexhotline #makemoneyathome #femaleowned #psowork #adultentertainmentindustry #workfromhome #kinkphonesex