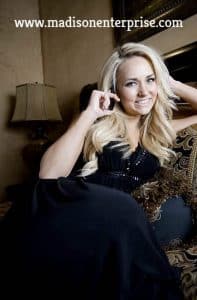 There are so many different professions in this world and quite a few of them come with risks. It can be a very hard decision for many to decide exactly what they want to do for a living.  When you choose the profession of a PSO, you win! The reason that you win is because the risk that comes with other careers are non-existent with the profession of a PSO.  The reason why is because you are essentially the person that is in charge of yourself.  You will of course have to interact with colleagues and clients but all of this is done remotely from the comfort of your own home.  So many other jobs cannot offer you that.
When you work at Madison Enterprise LLC you can be proud that you are working with a female-owned organization as a contactor. You can decide, according to what you have planned for week, when you are available to work.  If you just need a day off, you don't need to complete a ton of paperwork and hand it in to a Supervisor as you did when you had the typical "office job."
And what about the days where you simply just want to focus on work but when you worked in an office you had to worry about silly gossip, office politics or redundant parties that go absolutely no where? You can scratch all of those headaches off of your list as none of them are relevant when you work as a Phone Sex Operator at Madison Enterprise LLC.
You need to be mature enough to be able to converse in adult content conversations and maintain the anonymity of your clients.  Many people who call whether it is the first time they are contacting an adult line or they are seasoned, want to make sure that they are anonymous.  There is a need for them to be able to trust you in order for them to be able to speak to you for a considerable amount of time.  They are revealing to you a side that usually no one else outside of the phone session between both of you are aware of. You will never be able to build a network of loyal clients unless they feel that they can trust you. You are therefore the person that is in control of the situation, as you are the author of how the narrative will go.
When you talk to clients that are both domestic and international, I want you to think about it as conversations between closest friends.  If you are a true friend, when one friend calls you to share some details with you about things of a sexual nature, you don't hang up with that friend and call another and spill the beans to them, correct? The same thing applies when you work as a phone sex operator in the adult entertainment industry. You are that understanding person that they can go to whenever they want to share with you a fantasy that they most likely cannot share with anyone else.  You are also the listening ear for when they are lonely and they desperately need someone to talk to, as you are the only one that is there for them to listen as to how their day went.  You now become that trusted confidant – that friend that they never had but always wanted.
When you choose the fantastic profession of PSO, you are choosing to touch lives in your own way. You will mean something special to the clients that call the PSO line and request to speak to you. When they request to speak to you, it is because there is something in you that they feel comfortable with and that is amazing.  I believe that you have what it takes to do this fantastic work at home job and make a successful living at it.  Now that you know that you can do this, it is time to take it to the next step and apply today. Simply click on this link and fill in your information in order to get started . The link is https://www.madisonenterprise.com/apply/
Madison Enterprise
1-888-430-2010
Click WORK FROM HOME CHAT to chat with the phone sex operators!
 #pso #phonesexoperators#adultphoneline #selfemployed #phonesex #sexhotline #makemoneyathome #femaleowned #psowork #adultentertainmentindustry