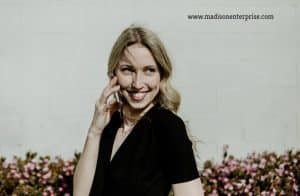 Setting your alarm clock to wake you up, only to take calls directly from your bed while you sip on that morning coffee sounds like a fantasy doesn't it? But this is a dream that you can be awake for, this is reality.  As we get older we want more, we want quality and we don't want to deal with the politics that come with an office job.  Who needs a boss hovering over their shoulders all day and also the gossip at the office is also a drag.  So, do something different this time and don't deal with it.  Set your own schedule and take calls when it is convenient for you.  And the best part is, you can have fun while doing it.  Speak to mostly interesting men and sometimes interesting women and explore the limits of sexuality.  You are that listening ear that others call to speak to in order to share their most innermost and private secrets, so you are a confidant.  You are also who they call when they need to be comforted or when they are lonely.  You serve much more than the purpose of just being a PSO, you are more than that!
At this female-owned organization, you are who the clients need  to hear when they call you on the phone. You are the friend of the lonely, the secret dancer for the horny, the beautiful babe on the line when someone wants to feel special. You are the light in a place of darkness and the voice of reason when the clients want to be distracted from the sad and miserable things that happen in their lives.
As a Phone Sex Operator that works at Madison Enterprise LLC you will have the ability to grow a network of your clientele.  Just be a authentic and beautiful voice on the line and make your callers feel special. Also, make sure that the hours that you indicate that you will work on your weekly schedule, that you follow it.  How else are your clients supposed to know when you will be available to talk if you deviate from the schedule that you stated that you would work?  Be honest enough respect your clients by giving them the times that you will be available and sticking with that time.
It is time for you to own your life, you are in charge of it.  Envision yourself working on your terms and you will actually get to do it.  Doesn't it sound lovely working in the house in your bed when your friends and family have to leave the warmth and comfort of their homes to commute on a filthy bus or train in this COVID-19 climate to get to an office job that won't care if you were to drop dead tomorrow. Stop the procrastination and call us right away.  The link is https://www.madisonenterprise.com/apply/
Madison Enterprise
1-888-430-2010
Click WORK FROM HOME CHAT to chat with the phone sex operators!
 #pso #phonesexoperators#adultphoneline #selfemployed #phonesex #sexhotline #makemoneyathome #femaleowned #psowork #adultentertainmentindustry