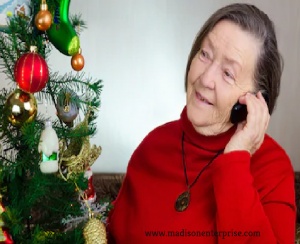 Every single day, it is the same thing. You look at the news ever single day and you see hoards of people in the millions who are unemployed. Companies that were in business for generations are now closing their doors. You have been laid off from work and no matter how many resumes you sent in or no matter how many video interviews you have had, it still does not make a difference. You are still unemployed and wondering where your next check will come from.  Whatever little money that you do have cannot be used only for food, but you will need to use that same money for transportation in the even that you are asked to do an in person interview. So, what do I recommend? I believe that economically speaking and also from a standpoint of remaining safe, due to all this COVID-19 pandemic talk – that the safest place to be at the moment is inside of your own house.  No one ever thought that leaving your house could be a life or death situation, but the reality is, this is at the moment our "new normal."
When you decide to work from home you are making a decision to set you own hours, be your own boss, protect yourself from COVID-19 and not be a part of the millions of people in the United States that are currently unemployed.  It is not difficult at all to be a Phone Sex Operator – what it requires is for you to be creative and let that creativity get you paid.  You get to put on your favorite robe a house slippers and you don't even have to get you face or hair done – keep them both messy and no one will know and you will still get paid.  If the best job in the world is not for someone to be a PSO – I really don't know what is!
This is also a private job that you don't necessarily have to advertise to your family, neighbors and friends because you are required to be confidential and you also don't want others who are not understanding of the fact that this a business, judging you.  Everyone will have an opinion about what job you should or should not do.  They already tell you what they think you should wear, what you should eat and how you should look.  The fact remains that you have responsibilities and money that you need is not just going to fall out of the sky, you are going to have to work to get it. And who can think of a better way to make that money by being in the comfort of your very own home.  You can log in when you want to work and also log out when you don't want to work.  You don't need special permission from an HR department either if you have things you need to tend to and you nee to take a particular weekday off.
Ready to sign up? Click this link and apply now : https://www.madisonenterprise.com/apply/
Madison Enterprise
1-888-430-2010
Select WORK FROM HOME CHAT to chat with the phone sex operators!
 #pso #femaleowned #psowork #adultphoneline #selfemployed #phonesexoperators  #sexhotline #makemoneyathome