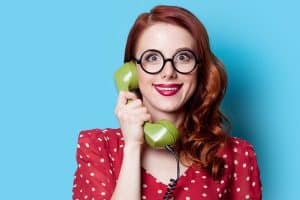 If you are reading this, I'm assuming that you're at least slightly interested in being a phone sex operator. I've been doing this for going on five years now, and I can definitely say that I've had worse jobs. A very flexible schedule, low stress, you can do whatever you want in between calls, though I would not recommend going somewhere, like to Walmart. I had one guy tell me he had started call with someone and heard an advertisement for some kind of sale over the Walmart speakers. Needless to say, he hung up and cancelled that transaction. Whoever the operator was, she lost the money from that call, and any chance that he could have been a repeat caller. Worked out well for me, since he's been a regular caller for me for around two years now. A lot of ladies make mistakes like this, just because you can work from home like this doesn't mean that you take it any less seriously than you would any other job.
I'd have to say that you have to put a bit more effort in with pso jobs than with other jobs, since you have to build up your customer base. Why would someone call you back if they aren't happy with what you did? No, you have to learn how to read their tone of voice, the little hints that might get dropped about what they want, not every is comfortable stating everything clearly, though it would make things easier. Still, even with that, this is still the least stressful job I've ever had. You just have to do your research, decide what kind of company you would like to work for, and what subjects you might be comfortable with, and what subjects you don't have a chance of being able to talk about with someone, whether there is money on the table or not. I've had a few of those calls, but they are a small, tiny fraction of the whole.
I've worked on a line that was straight sex, and I have to say that I prefer working with Madison Enterprises, since most of the sites are geared towards abdl's or adult baby diaper lovers. Sounds odd at first if you aren't into it, I know, I was the same. but there's a lot more to work with being a mommy or an auntie or a babysitter. The guys tend to be a bit sweeter as well, and that's always nice. It's not always sexual, some of these guys are calling for comfort, some just want someone to talk with, sometimes the calls turn into therapy sessions. It varies, for sure. Just be sure to do research and find out what company might be the best fit for you. They aren't all created equal and there are some scam companies that won't pay you on time, and some that won't pay you at all. Do your best to look at as many phone sex jobs that you can!