When there comes a blizzard, New Jersey will milk the lizard.
As snowstorm Juno rolled across the Northeast earlier this week, Web traffic on adult site PornHub increased more in New Jersey than in any other state in the area. The site's data analytics team said in a blog post that Web traffic in New Jersey, which wasn't actually hit that hard by the storm, shot up 26 percent higher than average on Tuesday, when many of the region's residents were stuck indoors.
Just as an aside, New Jersey wasn't even hit that hard by the storm,
Here are New Jersey's impressive snow-day results, compared to nine other states: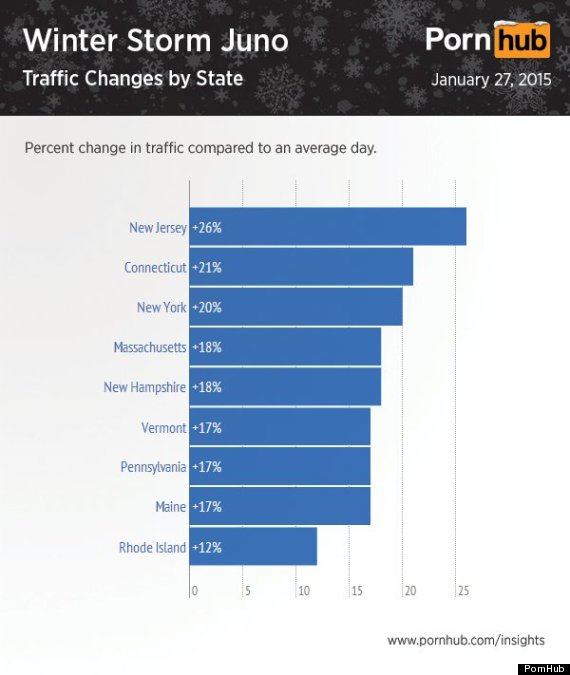 Following closely are Connecticut and New York, each with traffic increasing on the site by 20 percent or more.
New Jersey really shows its dominance when traffic increases are examined across different devices. The state's porn-viewers watched in higher percentages than usual via desktop, phone and tablet.
While most states registered a dip in traffic around noon, likely to break for lunch or enjoy the idyllic snowfall with a bout of sledding or snowshoeing with friends, New Jersey actually saw a 50 percent traffic increase. Now that's dedication.