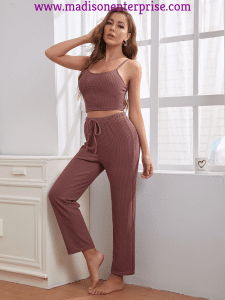 So, I am in my house with the tv on and as I am comfy with my hair not done and my pjs on, I am so happy to be making an income – just the way that I am. I don't have to waste unnecessary money on fancy suits, getting my hair done every week at the salon or traveling to and from a job when it is so dangerous outside these days.  So many of my friends are jealous of me because 'I don't even have to get out of my bed to make money – money comes to me!  Not too many people can say this as they hate their jobs.
There are even those who have to work outdoors and deal with all of the elements that come with the changing weather when I get to stay home and roleplay different sexy scenarios with callers.  I also have to admit that I enjoy the attention so much of having a bunch of guys and sometimes gals when they call me to talk erotically.  My imagination is so wild and it is a great thing to speak to people who are just as creative and at times even wilder than my imagination and we connect on a call.
I believe that I do much better on a phone session than someone who has to sit in front of a therapist and they can't really express themselves the way that they want to.  As a PSO when someone talks to me it is so private and confidential and I never get to see what the person looks like so there is complete anonymity.
Any dirty and kinky fantasy that us thought about ad explored always stays between us.  It it like the expression, whatever happens in Vegas stays in Vegas. I don't care if my caller is wearing diapers or a dress it does not matter to me, as I am open minded as well as all of the PSOs that I work with and we really do love what we do.
Working at Madison Enterprises LLC affords me a freedom that I won't find anywhere else.  Not only do I get to work from wherever I want, I also can wear whatever I want and when it comes to sexy roleplay – I can say whatever  I want and make my callers get a happy ending.  If there is a caller that just wants to talk because he or she had a bad day, I am also that listening ear that he or she needs and I always make them feel better.
Don't just take my word for it, you should sign up right away to be a PSO at Madison Enterprises LLC and you will experience a freedom working for yourself as an independent contractor that you never thought was even possible.  Just give it a try and apply at this link right away https://www.madisonenterprise.com/apply – you will be glad that you did.
Madison Enterprise
1-888-430-2010
Click WORK FROM HOME CHAT to chat with the phone sex operators!