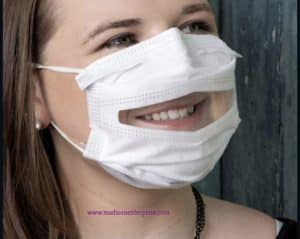 Are you in the market for a job that you can do from the comfort of your own home?  Are you looking for something different to do to make an income, or even if just for some extra income? Does an exciting job in the fetish industry pique your curiosity?  Have you ever entertained the idea of a job in the adult entertainment field?  If so then…
Madison Enterprise LLC is a great opportunity to make your dreams of working from home come true.  All you need is a phone, a computer and internet access.  And of course, a vivid imagination is a definite plus in this line of work.  Not to mention a nice voice and a healthy sexual appetite as well.
You can set up your own schedule and pretty much be your own boss.  You can choose to make your hours as flexible as needed.  You can also decide to do this 24/7, where you are available for phone and text sessions anytime, night or day.  The company is female owned and ran, with a great crew of lovely fetish phone sex operators.
So, if you have ever thought about being self-employed, now is the perfect time to do just that.  Especially with the different variations of Covid constantly popping up out there.  An at home job is exactly what you need to lessen the risk of exposure.  And who wouldn't love to be able to lounge around at home all day and still get paid.
You can visit the site or any of their sister sites for insight into the type of business and clientele you will be dealing with.  You can also call 1-888-430-2010 and speak to the dispatcher directly about a career with Madison Enterprise.  You can make quite a good income for yourself, depending on the number of hours you choose to work and the customer base you build up.
The sky is the limit, so come join the phone sex industry and try something new and exciting.  And so many characters to choose from, that you will get a chance to try out your acting skills.  And so many fetishes out there, that you will definitely never be bored with this job.
Also, if you have any issues or questions, there are lots of great people that will gladly help out.  Even though you will be in the seclusion of your own home, you never have to worry about being alone in this job.  Everyone is very nice and thoughtful and always eager to lend a helping hand.
Embrace your kinkiness and make money while you're at it.  Get yourself a phone sex job in the Adult Industry, specializing in fetishes.  A little extra spending cash or a full-time job, the possibilities are right there within reach.  So, stop dragging your feet and reach for the stars.
Madison Enterprise doesn't require you to wear a mask either, so a definitely plus.  Open your mind and let that naughty side peek out.  Don't delay, call today!
1-888-430-2010
Click here to chat with a phone sex operator
#pso #phonesex #fetishphonesex #phonesexjob #phoneamommy