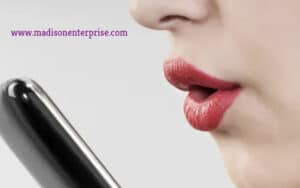 Make money, have fun and do it all from the comfort of your own home.  Are you tired of commuting and having to sit in traffic just to get to a job you don't enjoy?  With Madison Enterprises, you can take advantage of the opportunity of lounging around at home and still earn money.
No dress code, no need to even get dressed if you so choose.  And you get to set up your own schedule and work the hours and days when you want to.  You can decide to do this as part time or full time, you can work just enough to make a little extra money or you can choose to make a living being a phone sex operator.
Become a PSO and use your voice and imagination and get paid to do so.  Let that wild side loose and enjoy yourself in the process.  Once you develop a clientele, you will see the money start to roll in.  You have an array of characters to choose from and you get a chance to use and enhance your acting skills.
Madison Enterprise is a female owned and operated business.  Everyone who works for the company is very friendly and helpful.  Someone is always available if you have questions or issues.  This is not just a business, it's a family as well.  And that's how your customers will see you.
We, as a company, offer a service to individuals who are looking for an escape from reality, even if it's only for the duration of a call.  You get the chance to help someone feel good and you get paid for it.  And you don't even have to get out of bed to do it.
What better job to have then one where you can do it from anywhere.  Especially in this day and age, with pandemics and gas price inflation.  There's no need to leave the safety and comfort of your own home, if you decide not to.  So kick back and relax and make some money while you do it.
So, come on ladies, take a chance and let your freak flag fly.  Make money and have fun while doing it.  Become a phone sex operator in the adult entertainment industry and let the money start rolling in.  All you have to do is click APPLY on the site or call 1-888-430-2010 and speak to the dispatcher on how to become a PSO.
You pretty much are your own boss, you are basically self-employed, with a weekly payday.  Just imagine, getting paid every week and no hassles with trips to the bank.  Everything is convenient with this job.  So, apply now and start enjoying the benefits of working from home.
Embark on a new and exciting career and make money making others orgasm.  Take the control and control them in any way, shape or form you see fit.  Remember Mommy is always right and make sure your clients know that as well.  You have the power!
1-888-430-2010