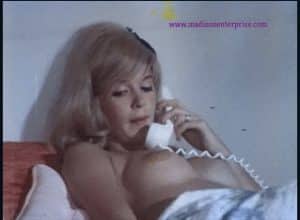 Have you ever considered the idea of making money from home?  A job you can perform at home and not much is needed to excel in this field either.  All you need is a phone, a computer and a very active imagination.  Has anyone ever commented on your voice?  Has anyone ever teased you that you should be a phone sex operator?  Have you thought about it before?  If so, then Madison Enterprises would be perfect for you!
Here at Madison Enterprises, they make you feel like part of the family.  There is always someone available to help and can answer any and all questions you may have.  You can choose to work just enough to make a little extra money or make it a full-time career with the opportunity to earn enough money every week to make a living out of it.
You can set up your own schedule and work your own hours.  This female owned and operated business is a perfect opportunity to spread your wings and fly.  Lots of great women who will support you in every way possible.  And lots of great characters to choose from.  No fetish is taboo, so you can definitely let your freak flag fly.
And with complete anonymity, you can be whoever you desire.  You can embrace your wild side and have so much fun.  There are so many fun ways to let your imagination run wild, you will never get bored in this business, that's for sure!  And you can work from the comfort of your own home.
A chance at making money, at your own leisure all while having fun at home.  What more could you ask for?  There are many sites and sister sites for you to peruse and use to develop a clientele.  And as you build up your clientele you will see the money come rolling in.  You will be your own boss and get to make your own schedule.
Madison Enterprises strives to be the best fetish company around.  There are plenty of opportunities to advance as you take on more and achieve more.  Everyone in the company is very considerate and try to be as helpful as possible.  Working in the adult entertainment industry and becoming a fetish phone sex operator in a female owned business has its perks.  And you definitely will stay intrigued.
Get daring and take the leap to satisfy your curiosity and to experience a little fun all at the same time.  A job that will keep your wits sharpened and your voice sultry.  Escape reality through your job and be whoever you want to be.  Take your customers to the fantasy land of their dreams with every session.
Check out the apply section of the madisonenterprise.com site or call 1-888-430-2010 and speak to our dispatcher about working as a fetish phone sex operator and getting started on your next step in becoming a part of the Madison Enterprise family.  Then let the calls start coming and the money start flowing.
1-888-430-2010
Click here to chat with a fetish sexpert
#phonesexoperator #psojob #fetishsexline #phonesex