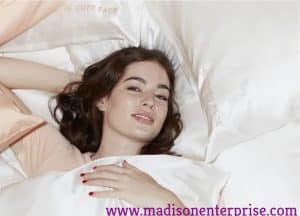 My name is Maria and I am from Latin America where things are done a certain way and protocol needs to be adhered to, and I am so used to having siestas in my former roles when I worked for employers.  When I migrated to America, things were just not the same because every single role that I worked did not afford me the opportunity to have siestas.  If you are wondering what siestas are, they are short naps or breaks that people take during the day and it really helps their bodies to recover and recuperate from all of the wear and tear that comes with working.  Madison Enterprise LLC is such a fantastic company to work for that I am able to set my schedule in a way where I can log in and out with what works for me to be able to have my siestas.
There is nothing like logging out for a long 3 hour lunch and in that three hours I will get a quick bite to eat and then I will take a siesta for about 2 and a half hours and then I will log back in and resume working.  I am able to keep this tradition that is an important part of my culture and apply it to my job while working as a PSO at Madison Enterprise LLC. It give me the absolutely greatest feeling in the world to have this kind of freedom and independence that I really believe that if more companies incorporated siestas into a part of their employees' daily routines that it will increase morale and there would be happier employees thus leading to reduced turnover.
The only thing is when having a siesta in person in an office setting you won't be able to get into your pajamas if you are at the office and it is therefore still considered a professional job, but the beauty of working at Madison Enterprise LLC, you are actually working from home, so you can be in your bed in your pajamas and no one would know because you are self- employed working as an independent contractor for yourself. Now, when I have siestas I get so recharged that there is a newfound energy and excitement that I bring to my phone calls with my callers.
Not only did my brain get a chance to rest in my slumber but I would have such an influx of ideas that would flow through my mind that would stimulate my creativity. Whether the thoughts start out non-sexual like a basic friendly chat then turns into a hot and steamy role-play session does not really matter.  What matters is that I am able to commit fully to the caller's fantasy so both of us could have a rewarding sexual role-play encounter. And yes, I said both of us – as there are no rules against me enjoying myself with erotic role play in my own house in my own bed when I talk to callers and that is one of the things that I love most about working as a PSO, as there is no judgment, no stigma and no guilt.  Join me and apply to work as a PSO today and enjoy your callers and also get your siestas! Apply now:  https://www.madisonenterprise.com/apply
Madison Enterprise
1-888-430-2010
Click WORK FROM HOME CHAT to chat with the phone sex operators!
 #pso #phonesexoperators #adultphoneline #selfemployed #phonesex #sexhotline #makemoneyathome #femaleowned #psowork #adultentertainmentindustry #workfromhome #kinkphonesex #workingfromhome #madisonenterprises #phonesexoperatorwork