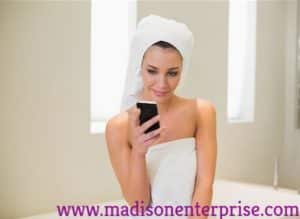 My alarm goes off in the morning and I crawl out of bed. I walk to the kitchen to prepare breakfast for my family.  I have a husband and three kids and I have to get them all ready for the day. My husband has to drive and hour to get to work at his office and my kids will be at school all day and I am not going to rely on the school to feed them their breakfast, so it is up to me to get everything that my family needs ready and on time.
As everyone completed their showers and got dresses they shuffle into the kitchen like zombies and get their breakfast and they are ready to go on their way.
My husband drove off to work in the opposite direction than the route that the school bus would take, so as soon as the bus arrived, I kissed my children and send them on their way.
Now, it is time for me to log on to work. A schedule that works for me, the way that I run my life is what I love about this job. Not only am I able to help to provide for my family as a stay at home mom, but I get to do this job at home and on my terms. When I have the house to myself, I can pretty much do what I want and when I want. I take great pride in working at a company that is female-owned as a Phone Sex Operator.
I log in when I want and I log off when I want all from the comfort of my own home. In the morning when the paper boy drops off the newspaper and I wave hi to the neighbors, none of them have any idea that the stay at home soccer mom that they are waving to, is a very talented and creative phone sex operator.
My husband is aware that I do this and that is by choice as I have a few friends who also for the same thing but keep it hush hush from their mates because they are jealous.  This job has given me my freedom to be independent and to make money for myself. It is not hard to do, but you have to remember that it is a job so you ought to bring the same kind of work ethic here as you would a regular office job.
You are in charge when it comes to clients liking you and requesting you often, which translates into some serious cash- so take this job seriously… don't play with your money! Make your money work for you as it is not that hard to find out how to become a phone sex operator it is pretty easy.  Click on the Madison Enterprise link to apply and start today.  It is time to do something fun that is from home that works with your schedule so don't delay. Click https://www.madisonenterprise.com/apply/
Madison Enterprise
1-888-430-2010
Click WORK FROM HOME CHAT to chat with the phone sex operators!
 #pso #phonesexoperators#adultphoneline #selfemployed #phonesex #sexhotline #makemoneyathome #femaleowned #psowork #adultentertainmentindustry #workfromhome