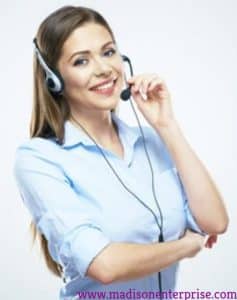 I am so proud of myself that I did the right thing, I started working at Madison Enterprise LLC as a phone sex operator in the middle of a Covid-19 pandemic.  Prior to working at Madison Enterprise LLC, I was working at a factory job that was labor intensive.  It would be me on my feet for hours and hours a day and I would come home to where my back and my feet were killing me.
My family members did their absolute best to help to ease the pain from my manual labor job by giving me foot and back rubs but to no avail I was still in physical pain. It was at that point that I told myself that I have to do something different than what I was doing.  I searched on the internet and saw a plethora of jobs but for some reason none of them seemed like a good fit.
It was then that I saw an advertisement and a blog about Madison Enterprise LLC. I said to myself, "Hmm, this looks good, maybe I can try it out." I filled out the application instantly on the internet which was this link https://www.madisonenterprise.com/apply/ and I waited for a call back from the company.
While I waited for a call back I was able to read up a lot about the company and I discovered that it is a female-owned company that has been around for decades! There is something special about working for a company that is owned by women.  It is like a girls club where women are working independently as independent contractors and they are therefore self-employed to work themselves.
It was a breeze to actually find a job that is non-labor intensive and I can do from the comfort of my own home.  I can literally wake up and did not even have a chance to brush my teeth yet and if I am logged in and get a call – I can be as sexy as ever over the phone and the caller will never know that I have morning breath. I can be as creative as I want to be and all of those erotic novels that I read in college comes to mind and I recall my favorite parts and I make those novels a part of my fantasy talk when I role play with clients.
Being a phone sex operator is so much fun. It is not the typical type of job where you are mandated to work from 9-5.  You can choose your own hours -so if a midnight schedule works best for you then that is the schedule that you will do.  You have to work at least 30 hours a week and if you want to work more, you will make even more money earning potential is in your hands – you are the one that is in control. Highly recommend you look into finding out how to become a phone sex operator with Madison Enterprise LLC – you will enjoy it as much as I do.
Madison Enterprise
1-888-430-2010
Click WORK FROM HOME CHAT to chat with the phone sex operators!
 #pso #phonesexoperators#adultphoneline #selfemployed #phonesex #sexhotline #makemoneyathome #femaleowned #psowork #adultentertainmentindustry #workfromhome #kinkphonesex