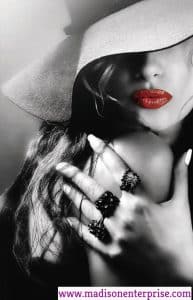 I am disabled and have been this way for a long time.  I have had my opportunities to work in various settings and what I realize is that it is a bit difficult in terms of how I have been treated. Most people that see me don't really know how to act or react or some are uncomfortable and some don't know what to say. I am a person just like everyone else but there are some times in life because of my disability that I have had to face certain challenges.
In the past when I have worked at office jobs and there were company trips I would see the way that others looked at me if they had to wait a certain amount of minutes for me to load up in the shuttle bus.  The stares and whispers and the scoffs of those who were impatient and felt that I was holding up the departure of a company trip was obvious.
Some people either don't care, have any empathy or are so narcissistic that they only manage to care about themselves.  These things were hurtful and I thought to myself that there must be a place where I can work without having to deal with shame and being looked at because of a handicap. That is when I stumbled upon an application to work at Madison Enterprises LLC when I was scrolling online looking to work for a company at home.  I was so scared at first because it was something new, but the people were so nice that I fit right in and felt just family.
They treated me with dignity and respect and trained me in anything that I needed to know regarding being a phone sex operator.  I was so happy to bring out the sexy part of me that I had hidden for such a long time.  So many times because someone is handicapped or in other words, disabled – people just look at you as if you are invisible sometimes and they last thing they do is see you as a creative and sexy being.  Well, I am here to say that I am a very erotic, creative and sexy PSO and I love it.
I can work from home where I feel comfortable for a female owned company and I can talk to amazing people on the telephone and I can bring out my inner sex goddess.  I love thinking of so many erotic and kinky scenarios to talk to others about and it is obvious that when I hit the mark and the callers have happy endings that I achieved what I set out to achieve and helped out others in fulfilling their sexiest fantasies.  I would love to have even more people call and talk to me and share their sexy fantasies and secrets with me – and the added plus is, I actually get really turned on as well.
If you are home wondering and thinking about where you should work at what company and you want it to be at home and you are creative and have a great voice, I urge you to race to you computer and apply ASAP at this link: https://www.madisonenterprise.com/apply to work at Madison Enterprise LLC.
Madison Enterprise
1-888-430-2010
Click WORK FROM HOME CHAT to chat with the phone sex operators!
 #pso #phonesexoperators #adultphoneline #selfemployed #phonesex #sexhotline #makemoneyathome #femaleowned #psowork #adultentertainmentindustry #workfromhome #kinkphonesex #workingfromhome #madisonenterprises #phonesexoperatorwork