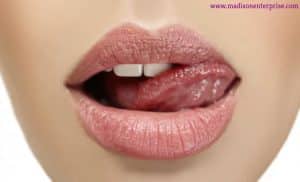 I always used to hear people talk about how they are proud of their professions, you would even see the smile on their faces as well.  Some would profess that they are doctors, lawyers, nurses, etc. and that is totally fine. But for me, I am proud of what I am and that is a phone sex operator.  I love the job that I do. When I pick up the phone and listen to the caller on the line I give them what they want whether it is submissive phone sex or milf phone sex, as a phone sex operator I will make sure that every single fantasy and fetish is fulfilled in my no limits phone sex.
What I enjoy so much about Madison Enterprise LLC is that I get to be exactly who I am and make money at home while doing what I love to do so much. I am so happy to find a place where I can be myself which is sexy and erotic and speak to wonderful people all at the same time where we exchange fantasies.
I used to read a lot of those sexy novels at night a long time ago and then I would use lots of scenarios in my head and personalize it and put myself in the stories.  I would get so creative and feel so sexy and now I am able to put all of that to good use and use all of the sexual energy that I have as a phone sex operator.
You need to try this out for yourself as well. Don't think that you can't do this also, you really can do it as well.  Why deal with the politics that happen in an office setting when you don't have to?  Work at home for yourself as an independent contractor and be the woman that you wanted to be. Don't hesitate any longer you must apply today at Madison Enterprise LLC today, by clicking this link: https://www.madisonenterprise.com/apply
You know that there is no competition better than the great success that exists in the adult entertainment as you can determine how much money you make by having repeat clients and those who generous and love to spoil you will really make your day. Everyday is a surprise as you never know what lovely rewards will be in store for you to receive.
So stop being shy and timid and do what you can to show the world what an amazing phone sex operator. Race to the application and fill it out and once someone gets back in touch with you and you will be on your way to having a long career as an amazing phone sex operator. If you are ready, there is no other time the present to take care of it than now.
Madison Enterprise
1-888-430-2010
Click WORK FROM HOME CHAT to chat with the phone sex operators!
 #pso #phonesexoperators #adultphoneline #selfemployed #phonesex #sexhotline #makemoneyathome #femaleowned #psowork #adultentertainmentindustry #workfromhome #kinkphonesex #workingfromhome #madisonenterprises #phonesexoperatorwork