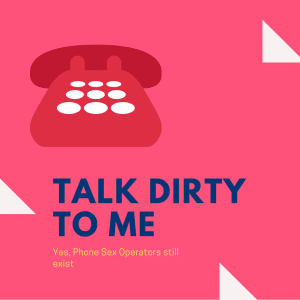 PSO jobs hiring…
Are you looking for a job where you can earn money from the comfort of your own home?  Here's how to become a phone sex operator and do just that.  All you need is a computer, a phone and internet and you can start earning money as soon as today.
To join our family and become one of several phone sex operators, click on the apply button from any of our sites or call 1-888-430-2010 and speak directly to the dispatcher in regard to a position in the adult entertainment industry.  There is a wide selection of characters to choose from.
You make your own schedule and are pretty much your own boss.  No commuting to work, no traffic, no annoying co-workers, no dress code and no cramped working space, you get the luxury of relaxing in your own home, doing as you please, wearing anything you like, or nothing at all if you so choose.
The only other things required for this job are a vivid imagination and a sexy voice.  A very open mind is also a good thing to have for this line of work.  Let your inner freak come out and play and make money while you do.  Why not actually enjoy your job for once?  A little excitement keeps the boredom away.
The ladies at Madison Enterprise are great to work with and are very helpful when needed.  A female owned company that has been providing services for well over a decade.  Friendly people and an overall easy going atmosphere, makes for a drama free environment.
Once you have developed a clientele you will see an increase in your weekly earnings.  The more you interact, the more business you will get.  We cater to all fetishes and types of people, nothing is considered taboo, so be prepared for anything.
Be your own boss today and become a phone sex operator with Madison Enterprise LLC.  Embrace your kinky side and reap the benefits.  How exciting is it to earn money just talking on the phone?  Nothing stressful, nothing physical, nothing too demanding.
A job from home, making money with limited materials necessary, at no added cost to you.  No money down needed to be eligible for a chance to make money.  Just pick a profile and start getting calls.  Don't get disheartened when you first start out, as you build clientele you will start to see the positive outcome.
With this job, you can work around your everyday living.  Log in for calls when you have spare time or a free evening, whenever works for you.  You have the freedom of working from wherever you choose, without the hassle of a 9-5.  As long as you have your phone with you, you are good to go.
So, check out all the blogs and decide for yourself if this is the job for you.  And if it is, then don't hesitate a moment longer and apply today!  Become part of our phone family.
1-888-430-2010