Last month, I wrote a story lamenting the sorry lack of quality porn for women.
I am now here to tell you… I was wrong. Very wrong. Shamefully wrong. And I'm not too proud to admit it.
Within days of the post going up, I was inundated with emails and tweets gently telling me just how wrong I was, and from those who know best: women in the trenches of the adult film industry, working tirelessly to create good porn for other women like me.
And just like that, my frustrated lament became an earnest education.
In the mail, I received–much to the amusement of my partner–a box of porn DVDs. They were sent by Jacky St. James, one of those women on the frontlines of female-oriented adult film production.
I immediately curled up on the couch to watch a rom-com sex romp called The Friend Zone. And, well… it was good. Like, really good. It had legitimate production values. The acting ranged from just fine to truly impressive. The script was funnier than most mainstream rom-coms in theaters today (Hollywood producers, take note). And… what's this? Is that a sex scene involving people who actually seem to care about one another? Is that woman being respected as she's being pleasured? Is that a condom I see?
The experience was, in a word, a revelation, satisfying in every desired way. After The Friend Zone, I dove in to the erotica of FrolicMe, featuring gorgeously rendered shots of men and women in the throes of passion, including one video of a woman, bathed in warm lighting, pleasuring herself beside the window of her tranquil country home.
Maybe I'm the only woman in the world who was unaware content of such quality actually existed. Maybe I'm the only one who had spent many a frustrated nights on Pornhub, marveling at how far removed from woman-friendly something labeled "woman-friendly" could be.
But I'm going to guess I'm not alone; that other women, too, have clicked their way through a barrage of cheap, degrading, not-in-the-least-bit-arousing porn videos, feeling not only sexually unfulfilled, but frustrated by an industry's unconscionable inability to respect the sexual desires of women–not to mention men interested in sex with emotional resonance and actual passion.
It was an education I needed to share, so I reached out to four of the women who led me to this sexual awakening, and probed them on porn's problems and potential, their own sexual journeys, and the intersection of feminism and adult entertainment.
My illustrious panel of experts?
Angie Rowntree
Owner and founder of Sssh.com, a porn-for-women site, who got her start in the industry back in the '90s and has been profiled by the likes of ABC's Nightline, CNBC, Salon, the BBC and TIME magazine.
Anna Frolicme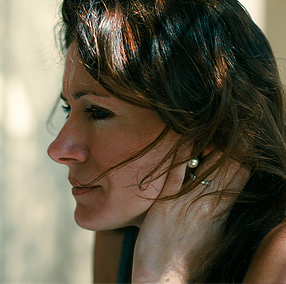 Founder of FrolicMe, a site featuring erotic films, videos, stories and photographic collections.
Erika Lust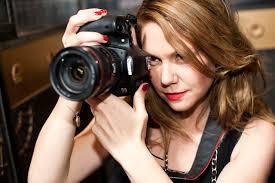 Award-winning erotic film director, screenplay writer, producer and author, and founder of Erika Lust Fims. Her latest project, XConfessions, invites the public to pen their sexual fantasies anonymously.
Jacky St. James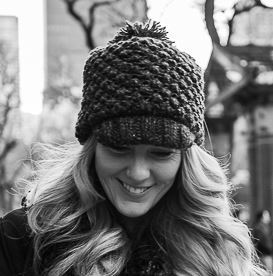 Award-winning writer and director in the adult entertainment industry, who has been featured at sites including Jezebel and Slate. She blogs about her experiences in the industry for missjackystjames.com.
Here's what they had to say.
What do you have to say to women (like me) who have a hard time finding high-quality, female-oriented adult films?
Rowntree: Don't give up–what you're looking for is out there, it's just hiding among an ocean of stuff that you may not want to see. What a lot of people call "female-friendly porn" is being made by a variety of remarkable women who make truly great erotic movies.
There may not be a lot of us, but we're passionate about what we do, and we're working hard every day to provide women with porn that does appeal to them.
Frolicme: It's difficult as quality erotica is still in the minority within the Internet; however, if you look hard it can be found. I very much hope that with my style, approach and desire to create a product women desire, I will gain the support, trust and endorsement of the media, who will help allow me to bring awareness to women and couples that an exciting and inspirational world of naughtiness is there for their pleasure and enjoyment. With a world of female-orientated magazines, websites and blogs there is no reason why it should remain so difficult for women to find beautiful erotica. We are not interested in free "tube" sites, we are not interested in hardcore overly graphic imagery, but I believe that many women do want the option to explore passionate, visually stimulating adult erotica. What is very exciting for myself is that with such a wealth of online publications, those who are inquisitive can explore their desires at the simple click of a link.
Lust: Don't despair as it is out there, and in good quality too! Yet… even some sites like Porn Hub that have "For Women" categories still feature poorly narrated films with a complete lack of imagination or sense of creativity. So keep searching and supporting the women (and some men) who are making the kind of movies we like–creative, inspiring, full of relatable characters and scenarios.
St. James: There is genuine, high-quality content there. Unfortunately, a lot of people are looking for high-quality content on tube sites or are being misinformed by companies touting their poor quality films as "high quality." First of all, you aren't usually going to find high quality content on a tube site, because tube sites are designed to provide masturbatory material that comes quickly and easily to the visitor. Nobody goes to a tube site to watch plot-driven porn. They're going to a tube site to get off–and quickly.
Why, and how, did you get into producing adult films?
Rowntree: I got into producing adult films in the mid-90s, but I didn't really start focusing on women as an audience until around 1999. The lack of porn on the market that seemed geared toward women had been bothering me for quite a while at that point, but all I ever heard was that there was no such thing as a market for women's porn. When I started up Sssh.com, everybody told me I was nuts, and that the site would fail. Here we are, 15 years later, still going strong.
Frolicme: It started with a blog initially. It was something I did for fun, a little escapism where I fused naughty stories, views and adventures with gorgeous images I loved–that I thought arousing and sexy–rather like my online magazine that you see on the site today. It was very visual, feminine and fun. It was full of images not vulgar or too inappropriately graphic, but definitely risqué, I admit that. Thereafter I asked myself, "Why weren't there films that had this sort of gorgeous imagery? Why were all the films, and here I say "porn" films, just showing more internal parts than I found pleasant?"
Rarely did the imagery ever look beautiful, sensual or erotic, so for me it was simple… I wanted to see the sort of imagery I was using in my blog to come alive and be brought to life with erotic stories, focused on fantasies that we can all quickly grasp and enjoy. Not complicated, just luscious morsels of arousing words offering lust and hot-blooded passion, something to keep us buzzing through our daily lives, make us twitch when we look and read them! I also wanted my films to feel real, real enough we could imagine being in it ourselves caught up in a passionate moment with someone. How we might envision our ultimate hot passionate moment to be, or how we would see our fantasy come to life.
Lust: I never actually planned to become a writer, director and producer of erotic films! But growing up in Sweden, a country that was no stranger to feminism, I was well aware of the issues between those who saw pornography as victimizing women and those who saw it as sexually liberating. While I was studying political science at the University of Lund in Sweden I realized there was a serious lack of female voices in the adult industry. There were only the porn stars in front of the screen, being used as the playthings of men with their big breasts and hairless vaginas screaming how much they love it all the time. I found it unrelatable, unimaginative and unattractive. So I decided I wanted to do something about it.
I moved to Barcelona in 2000 where I took classes in film directing, which is when I started to think about a serious career in professional filmmaking. I shot my first short, The Good Girl, in 2004 for my final year project. It shocked many, including my mother! But the online response was incredible. I released it online for free and within the first few months it had been downloaded two million times and won several awards at specialized film festivals. That was all I needed as proof that the world wanted something different than mainstream porn. That I had something different, something unique, something positive for women. So I started my own company.
Now over 10 years down the line, I've directed four feature length films, two shorts, written five books, four guides to the world of erotica, an erotic novel, and finally (my most cherished project to date!) launched XConfessions.
St. James: It's a funny story. I've been a consumer of pornography ever since I was 18 (that's over 20 years of porn consumption, mind you). I've never shied away from admitting to this fact and because of that, a lot of my male friends and I would share links to porn clips. One day my friend, who is a mainstream director of photography, sent me a link to a clip from The Wedding Day, a film by New Sensations. He was impressed with the overall production value, from the appearance of the performers, to the writing, direction and cinematography. I was equally impressed. I researched the company, hoping to find more high-quality productions and discovered they were running a writing contest for their Romance Series. They were looking for new writers to script romantic, adult features.
Being an avid writer and a lover of pornography, I figured I had nothing to lose. I reached out to one of the directors at New Sensations via Twitter (Eddie Powell) seeking advice on how to write a porn script. I was blown away by just how nice and normal and intelligent he was. Like most civilians, I had preconceived notions about porn directors. I thought he'd be just another sleazebag with an agenda. He was anything but. He gave me great advice. He said, "Don't write porn. Write a real story that has sex." That was the beginning of our relationship and the beginning of my porn career. After my first script was greenlit, Powell invited me to set to watch the production of it. I immediately fell in love with the work ethic and creativity behind everyone working for New Sensations. Shortly thereafter I quit my successful corporate job and began working in adult film full time. I now work as a full-time writer/director for New Sensations and Eddie Powell has become my creative collaborator and partner on every project I work on. I guess you could say this was all pre-destined… or maybe I just got really lucky.
Trailer for The Friend Zone, written by Jacky St. James for New Sensations
What makes the adult content you produce unique? What's your mission with it?
Rowntree: Our mission is really pretty simple: We want to create movies that our customers want to see and enjoy watching. The only real difference between what I do and what producers of "typical" porn do is that I'm serving a different audience, and instead of assuming we know what they want to see, we ask them what they want to see.
That's what truly makes us unique, I think; we have spent so much time and effort gathering feedback and conducting surveys of our members that we have a lot of data on what they're interested in, and what they'd like to see. In other words, I know I'm making porn that women like–or that the women who are Sssh members like, at least–because I'm really basing what I create on their feedback.
It's also important to understand that while Sssh.com started out as a porn-for-women site, what we found is that a lot of couples also like what we do. So it's not just "porn for women"; our movies are porn for anybody who appreciates sex with real passion, where there's chemistry and connection between the performers, and in which people are respected. It just so happens that this combination appeals to a lot of women, and fits our ethos as a company, as well.
Frolicme: My mission is to be able to offer similar like-minded adult individuals something that they find acceptable–naughty yes, sexy, stimulating and fantasy-fuelled for their own personal pleasure and enjoyment. It may sound rather grand but I would love to think I could redefine erotic entertainment for adults and stand apart from the crowd on the Internet. I simply wanted to create arousing sexy films that illustrate women having their wicked ways and men adoring their women, treating them with the respect and pleasure they desire and deserve, and try to bring real passion back into our view of sex.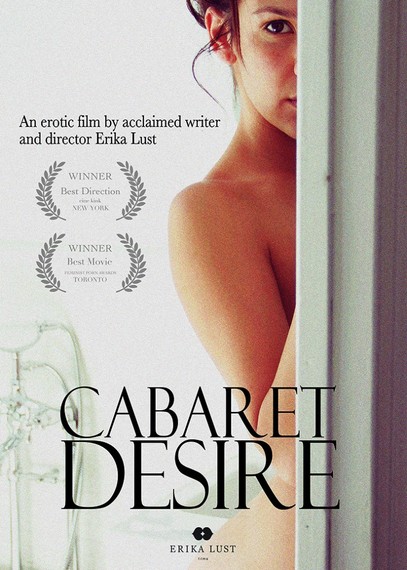 Lust: The female perspective. That's what it's all about. Our kinks, our passions, our desires! It's the key focus of everything I do, from choosing the confessions all the way to the final product.
Mainstream porn is overwhelmed with repetitive, unimaginative, chauvinistic films made by the same types of men. Women are objectified, used for the pleasure. Porn has now become a dirty word associated with something tacky, ugly and embarrassing. I'm trying to change that. My porn is feminist because I pursue the complete opposite goals by focusing on beauty, hedonism and intelligence. There is often a complexity to a woman's desires. They are bored of the overused stereotypes and want to see something different. They want realistic scenarios, identifiable characters, REAL pleasure. They want to share their experience with their partners. They want to participate in it. They want to get aroused! They want not just the romance bullshit with roses and satin sheets, but also the kinky, the strange and the dirty. We want everything men want, but better!
So I try to add to their experience by making something more elaborate, a pleasure for every sense where female sensitivity is key. My films are woman-centric, realistic, natural and diverse, exploring different styles, locales and techniques. This is why my work is now enjoyed by women, men and couples.
This awakening we are now living, where both intelligent men and women are creating this kind of porn, is generating a whole new image, which is having an influence over mainstream porn, little by little. I mean, if women and the way they are represented have evolved in every aspect of life, how can pornography remain untouched? It is one of the most important things to change!
St. James: My mission is really to bridge that gap between the adult world and the mainstream one. While most directors have at one time been performers, I have not. Because of this, there are a lot of people in the civilian world who relate to me. I'm not unattainable. I'm not an adult celebrity. I'm not signing autographs or fielding lines of fans at conventions. I'm just your everyday woman who loves adult films and just so happens to now be directing and writing them.
Some argue that the adult film industry is inherently at odds with the ideals of feminism. What's your response to this?
Rowntree: Actually, my response to that is that this statement is itself an inherently anti-feminist perspective, because it unnecessarily places a limit on women's choices and options in life. I'm not interested in telling other women what to think, or how to live. Maybe some feminists are comfortable with doing that, but I'm not. I want women to have every option available to them, including working in porn and making porn movies–even porn movies that I might not like personally.
That seems to be a hard thing for a lot of women who self-identify as "feminists" to accept, I think: the notion that other women have the right to do things that we might not like or approve of, or that fit our idea of feminism. To me, feminism should be about women having freedom, having choices, and having equality under the law and in public policy. What other women do with that freedom is their choice–and that's a good thing.
Frolicme: Like everything there are varying degrees. It really does depend who you are referring to in the adult film business, as it is such a phenomenal global industry that covers so many diverse companies and offerings. Where the adult film industry generally has been at odds is to not have a balanced approach. Too much has always historically been focused on the male pleasure, and they have lost sight of women's desires, seeing it as a male offering. It has almost become stereotypical that they are out of touch with the gender balance. They're missing the value of engaging the other half of all couples. So many films are immediately both unattractive and degrading to women. Women come to arousal differently, but are nonetheless still very sexual and horny creatures, but graphic images in isolation showing explicit female body parts for no other reason that to "perve at" do not trigger our engagement, but instantly shift the balance in the viewers eyes. Instantly we switch off.
But that is really starting to change, and some companies are beginning to offer what they see as "softer" alternatives. But it's not something that has been easy, as too many directors and producers are men and they quite simply are not in touch enough with women's views on sex and what they wish to see. Women are sexual creatures, have just as much access to the Internet and technology these days, and are statistically proven to Google sexual terms as much as men and to read erotica. 50 Shades of Grey is a case in point, and many books to hit the top bestsellers list are by erotic authors.
Lust: I am a sex-positive feminist. This means that consenting adults can have sex in front of the camera if they want, the same way that I think a woman can sell her body if she chooses too and the same as I think that women should be able to enjoy porn the same way that men have been doing for years. I'm a feminist and I masturbate, so what?
St. James: Usually this question is asked because of the general assumption that porn objectifies women. That women don't enjoy the sex acts they are performing. What is important to consider is why we never ask if porn objectifies the men in an adult film? After all, it's the male performers whose heads are frequently cut off during a scene with a primary focus being on his genitals and not his face. The men often never even get credited for their work in an adult production. The men make less money (usually). Financially, the adult industry (by and large) is much more favorable to the female performers than their male counterparts. This certainly isn't at odds with feminist ideals.
I'm not saying that there aren't obvious parts of the adult industry that conflict with feminist ideals, but as a woman who is very much a proponent of women and the equality of women, I can definitively say that the opportunities the adult world has given me have done more to empower my gender than marginalize it. As a woman working in adult, I'm able to help change the trajectory of the adult world. To open more doors. To bring my unique perspective as a woman to the work I do. All of these things are inherently feminist.
What has your personal journey toward sexual fulfillment and discovery been like? What porn did you start out watching? What porn do you watch now?
Rowntree: Growing up, my family was always very open about sex, and they always encouraged me to ask questions–not just about sex, but about everything. I never felt like sex was bad or taboo, or something that a woman wasn't supposed to discuss or think about. Honestly, I've also never really felt unfulfilled sexually at any point in my life. I guess I've been very lucky in that respect. To me, sex has always been something amazing, and so is the intimacy, connection and communication that it encourages between people.
I want to provide movies that viewers connect with, not just titillate them–films that encourage people to see sexual expression as something that's as natural and vital to us as any other kind of artistic expression. I think that's what makes me so passionate about Sssh: It's my way of helping people, and other women in particular, discover something about themselves and about their sexuality.
I honestly don't remember how old I was when I saw my first porn movie, but I was over at a friend's house and we stayed up really late to watch "blue movies" on TV. That's what people were calling them: blue movies. The word "porn" wasn't even part of my lexicon back then. These days, I never really watch porn as entertainment. I watch it for inspiration, for my own work and to look at lighting, use of color, the way things are framed and certain technical aspects.
Frolicme: Since turning 40 and seeing my children become more independent, it has allowed me to explore my own personal desires again. For both myself and my husband it has been both liberating and exciting. I have looked at sex quite differently and have felt more relaxed and confident in myself and seen sex as far more fun. I feel less restricted the older I have become.
My husband was given a couple of beautiful erotic coffee table books for his 40th birthday, which I found very arousing in both their beauty and quality. This in turn stimulated me to look for similar visual content online and to my surprise, I found very little that I wanted to look at or found arousing. Porn branded as female friendly struck me as being either crude, too soft or so wrapped up as a feminist statement it just didn't appeal.
I do admit I watch and dip into everything now and am continually surprised at how poor, repetitive and male-orientated so many of the larger production companies are. However I am seeing smaller, niche independent sites emerging to produce creative elegant porn; however, this is nearly always produced by couples, as the cost of producing my type of films is so prohibitive that it is difficult to break into this world.
Lust: I was born in Sweden, the best country in the world to grow a feminist conscience, the first country in the world to make sex education mandatory at schools. Sex initiation was easy for me; the problem started with porn. When I first watched porn the feminist in me felt cheated, the activist in me felt mad and the sexual me felt… aroused. I didn't like the porn back then, the same way I don't like mainstream porn today. It will sound snobbish, but I watch my own films and some of those I curate for Lustcinema.com.
St. James: My journey toward sexual fulfillment continues to this day. Working in adult has taught me a lot about my sexuality and, to be honest, it's made me a far more confident woman. There's something really liberating about working with people who don't have sexual inhibitions, who don't pick apart every physical flaw.
My adult viewing has gone through cycles. I've gone through an amateur phase, a voyeur phase, a big-boobed phase, and now I'm going through a cougar phase. I can't imagine getting off to the same type of adult films for the rest of my life. I like what I like and that changes as I change. Thank goodness there is so much variety available to me in the adult world!
Do you think there's a problem with the word "porn" itself? Do you prefer "adult films"? "Erotica"? Something else?
Rowntree: I don't get too caught up in the semantics of it all. If people want to call my work "porn," that's fine–so long as they also acknowledge that not all porn is created equal, so to speak. I think the word porn is a little like the word "jazz"; they both apply to such a wide range of genres, types and styles that they're basically useless as descriptive terms on their own. You have to add another adjective, like "smooth jazz," or "gonzo porn," for people to have any idea what you're really talking about. People use the word porn to refer to everything from pictures of topless women to some of the most obscure fetish material out there, so what does the word really mean at this point? Whatever the person saying it wants it to mean, basically.
Frolicme: I have never liked the word porn, not that it doesn't quickly sum up the nature of the film… I think we would all say it would conjure up sexual activity caught on film. However, porn sadly has too many negative aspects to it and two very different meanings. It has for too long been used just to depict sex in an unrealistic way, suggesting more primal instincts within the viewer in a base and unimaginative way, more often than not demeaning but with the intention of arousal nonetheless. However it is more often vulgar, not sensual, and in my eyes poorly created. To me, erotica–which is the term I prefer to use, or even "fashionable erotica"–is more acceptable to many women. It offers more story depth and plays upon the fantasy aspect, encouraging the watcher to imagine themselves involved in the scene.
Lust: Basically, porn means images of explicit sex. Which is the essence of what I do. I am a porn director. What makes me uncomfortable is that the word porn has become so dirty. The way people use the word is now associated with something tacky, ugly, chauvinistic, abusive and embarrassing. I tend to use different words. On the other hand, "erotic" evokes a suggestion of beauty, hedonism, intelligence, which are the goals I pursue when I make films. But if someone calls me a porn director, I do nothing but agree. I just like the idea of "good porn."
St. James: "Porn" has a negative connotation. When people talk about porn, there's always this infantile snicker somewhere among the peanut gallery. Porn is always the punchline to a joke. Porn is seldom taken seriously by the masses because the masses know so little about porn. They think that tan, big-boobed blondes with waxed vaginas are porn. Tan, big-boobed blondes with waxed vaginas are not porn. That being said, when I talk about the work I do, I try to use the word "adult" as opposed to the word "porn." "Adult" is a far less polarizing way to describe what I do.
Why is it important for women to have access to adult films that resonate with them?
Rowntree: We did an interview a while back with Erika Lust, and she gave about the most perfect answer to this that I can imagine, so I'm just going to paraphrase what she said. Erika observed that whatever people might think about porn, good or bad, it has an impact on our society. It speaks to the sexual roles of men and women, and to our notions of masculinity and femininity. So if women basically refuse to participate in the "discourse" that porn represents, it's like we don't have anything to say on the topic–and it's really important that we do have something to say when it comes to porn.
One of the criticisms I hear the most about the porn industry is that its products objectify women and present us in a very unflattering way–and that's true of a lot of porn. To me, though, the answer isn't to protest the porn industry, try to get porn censored, or even to spend a lot of time and energy trying to convince people that porn is bad. To me, the answer is to make better porn. The answer is to make porn that does present women in a good light, that does depict true intimacy and that does emphasize mutual pleasure, instead of reducing the women it depicts to being mere objects of men's pleasure.
In other words, porn is a conversation that is going to be held, with or without the participation of women, so why not get involved and help shape the conversation in the way you think it should be shaped?
Frolicme: Well, why shouldn't there be films that women enjoy, that they feel comfortable watching and will stimulate them sexually too? I believe women have equally a strong desire to be aroused and enjoy some moments of private pleasure. Women have increasingly busy lives and are often juggling many elements, but it is still important that they find time to feel sensual and sexual. It is a key aspect of being a woman. I believe with so many pressures, the opportunity to feel sexual can often get squashed, and in turn this can fuel other issues. Having sites women can relate to is therefore very important.
Lust: Pornography is such an important tool in exploring your sexuality and getting to know ourselves. What are our likes, dislikes, kinks… The more comfortable women are with that, the more confident we are in ourselves and our sexuality. When you assume sexuality is a natural fact of life, you can relax and explore more freely. Your tastes expand. The more expert you become, the more selective you can be as well. We should seek new types of porn and go beyond what we consider to be correct, acceptable, attractive. We will then see that these are just conventions sustained by mainstream porn.
Women submit some incredible fantasies to XConfessions every week, as fantasizing allows them a great margin in their imagination for doing what they would never do in real life. Women are generally more inclined to using their minds to get excited. They want to watch something that will fulfill their sophisticated, sometimes kinky needs.
St. James: It's important for everyone who is interested in watching adult films to have access to something that resonates with them. Being able to explore our sexuality and our fantasies in a variety of ways, especially through film, can be helpful in our own self discovery and sexual development. I learned so much about my own sexuality through adult films I watched, cringed at, masturbated to, loved, despised, feared.
This story first appeared at Ravishly.com, an alternative news+culture women's website.