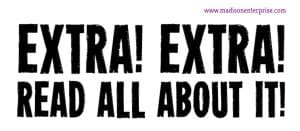 I know that when there happens to be top news, it is usually something that is so amazing that it makes the pages of a newspaper or a magazine.  I want to shout it out to the top of my lungs that Madison Enterprises rocks! I have been working all of my life for other companies and when the pandemic hit I decided that it was time that I did something that was totally out of the box and that is when I signed up to work at Madison Enterprises as a phone sex operator.  I really love it and I always learn something new every single time.
Not all of my callers are from those looking to have phone sex; a lot of people call because they are bored or lonely and they need to have a nice voice over the phone and that will usually make them feel so much better. A human voice speaking to another human voice can either hurt or heal and many times you will have to decipher between the two when you are asked a question and you are trying to figure out the answer.
In addition to speaking to callers over the phone, there are times when you will find out some personal info about your callers if they choose to tell you and no mater what, the information must remain confidential.  People like to feel safe and even if it is over the phone where you cannot see each other it still should be content rich, exciting, high energy and wonderful talk.
And the days that I want to pamper myself in a way where I relax and veg out and do absolutely nothing are important as well because you have to have a work life balance and the phone sex operator role at Madison Enterprises allows for me to do that; because happy PSOs are better than the ones that are not happy.
It is also very lucrative to work as a phone sex operator who is also an independent contractor. You will be able to make your own schedule so you can work as much as or a little more well versed than someone who is not.
So, in actuality you are in business where you will get calls sent to you from the Madison Enterprises and you will have to do a great job to speak to the callers in order to get to know them and for yourself.  I stress the importance of getting to know your clients as no one wants to be forgotten, we all want to be remembered in some shape or form.  Making clients feel special will be something that you should master as once someone feels good when they talk to you there is a high tendency that that issue will not come up.
So, it is time to get ready to be a part of this amazing company that allows women to work from home to take care for work/life – child care. This is the link to click: https://www.madisonenterprise.com/apply
Madison Enterprise
1-888-430-2010
Click WORK FROM HOME CHAT to chat with the phone sex operators!
 #pso #phonesexoperators #adultphoneline #selfemployed #phonesex #sexhotline #makemoneyathome #femaleowned #psowork #adultentertainmentindustry #workfromhome #kinkphonesex #workingfromhome #madisonenterprises #phonesexoperatorwork